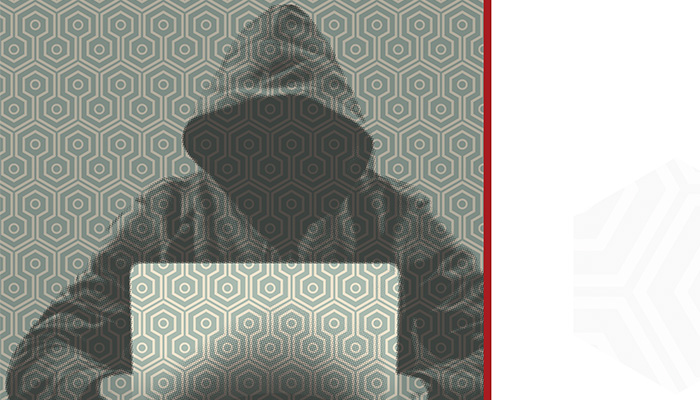 Predatory journals—and outright imposters—lure researchers with promises of quick publication.
Last spring, an academic in Algeria alerted ASEE to an email from an online, open-access publication using the name Journal of Engineering Technology (JoET): "With Ref. to your manuscript Ref. 67-2016-JoET, yes journal publish all papers under open access policy to support online publishing and editorial work. Please pay fee USD 500 only to publisher using PayPal ID lojaconor@gmail.com." The bottom of the message claimed the journal was published by ASEE and gave the Society's street address, phone and fax numbers, and a link to the headquarters website.
Was this journal affiliated with ASEE? the academic asked. The answer was no—JoET had zero connection with ASEE. Still, it's easy to see how this academic and two others who also inquired—one in Taiwan and another in China—could mistake JoET for a legitimate publication. Non-native English speakers might not spot a red flag in the awkward wording of the e-mail. And ASEE does indeed have a bona fide, peer-reviewed publication, the Journal of Engineering Technology, produced by its Engineering Technology Division. ASEE's journal, which uses the acronym JET, is still published only in print, circulates only to subscribers, and does not charge for article processing, but first-time authors may not know this. The Chinese researcher became suspicious only after JoET gave his paper a "peer review" that struck him as too quick and shallow, and then asked for $350. What's more, JoET's website contained a Thomson Reuters logo, suggesting a link to the global publishing powerhouse, and listed names of some reputable academics as editorial board members.
Welcome to the nefarious netherworld of predatory and imposter, or hijacker, journals, a relative newcomer to the business of providing dubious academic credentials for a fee. Riding the coat-tails of a boom in online, open-access publications and shielded by hard-to-trace web identities, these journals lure authors with spam requests for manuscripts, unrealistically rapid peer review, and, as in JoET's case, by using the names of legitimate journals.
Open-access journals fill a niche in the highly competitive marketplace of academic publishing by disseminating research results to a broad online audience. Readers of traditional scholarly publications must have a paid subscription (or access to a library subscription) or pay a fee to read or download an individual article. Open-access journals can be read for free by anyone with Internet access. Their expenses are usually covered by article processing charges, which some authors pay out of research grants.
The Directory of Open Access Journals (DOAJ), published in Sweden, lists 9,471 legitimate open access journals, up from 300 in 2003. But alongside the explosive growth in legitimate open-access sources has come a sharp rise in the number of predatory journals—those seeking to profit from unsuspecting researchers eager to find a publishing outlet.
Until recently, Jeffrey Beall, an associate professor of library science at the University of Colorado, Denver, published a blog that kept track of predatory publications. In January 2017, he listed 1,155 publishers, up from 18 in 2011, and 1,294 standalone journals, up from 126 in 2013. "I've seen no real slowdown," he says. Many, if not most, target bio-medical researchers, Beall says, but other disciplines that are riddled with predatory journals include engineering, business, and education.
The Hijacker Phenomenon
Predatory journals typically offer very little or no editorial or peer-review oversight, and often publish papers of no scientific merit. Their entire modus operandi is to collect fees from researchers, exploiting the processing charge-based business model of Open Access publishing, Beall says. The fake JoET is part of a newer—and also fast-growing—variation on the predatory scam, Beall says. He calls it hijacking, because these fakes assume the names of actual, reputable publications, like JET, but then employ the usual methods of predatory journals, particularly eschewing robust peer-review. "It's a different way for people to be tricked," he says. They are increasingly sending out spam emails to seek submissions. In January, Beall's blog listed 115 hijacked publications, up from just 30 two years ago.
"Basically, it (JoET) just collects money from people, and they tend to prey on foreign authors. They're just flat-out lying," says Marilyn Dyrud, a professor of communications at the Oregon Institute of Technology, who is a member of JET's editorial board and the Prism editorial advisory board. "So far it's not caused us any problems, other than it's really annoying. But if it remains out there, it could seriously damage our reputation."
Dyrud stresses that the vast majority of open-access journals are legitimate, and notes that most DOAJ-listed journals carry a Creative Commons license and all are listed in a searchable database. Moreover, another group, the Open Access Scholarly Publishers Association, promulgates a set of ethics and best standards practices. But a lack of adherence to existing standards has been revealed even among some supposedly vetted publications.
In 2013, John Bohannon, a Science magazine contributor with a doctorate in molecular biology from the University of Oxford, published an investigative article that greatly embarrassed the industry. Bohannon submitted a "wonder drug" article riddled with obvious "fatal flaws" to 304 online publishers: 167 from DOAJ's list, 121 from Beall's and 16 that overlapped. More than half of the 304 journals accepted the paper. Unsurprisingly, the acceptance rate among the Beall-listed journals was 82 percent, but the rate among the supposedly vetted DOAJ publications was an alarming 45 percent. Of the 106 journals that seemed to perform any type of review, 70 percent accepted his bogus paper. Also worrying: some of the offending journals were owned by respected publishers, including Sage, Wolters Kluwer, and Elsevier.
Dyrud, who cited Bohannon's work in a 2014 ASEE Annual Conference paper, notes that it is incumbent on researchers to check out any publication in advance of submitting a paper to them. Beall says there are clearly some academics who realize the publications are worthless, but use them anyway to pad their CVs and increase their publication counts. Still, he says, "There are a lot of innocent victims." Additionally, he adds, an increasing number of predatory journals are being used to publish so-called "activist science," or pseudo-science, to push political or social agendas, like climate-change denial.
Flattery and Faulty English
Bogus sites typically use spam emails to solicit authors. These messages are often littered with spelling, grammatical, and punctuation errors. As a result, authors taken in "are mostly people for whom English is not their native language," Beal says. Also, Dyrud explains, "it is flattering to graduate students to get an email from a journal saying it wants to publish their paper. Flattery will get you everywhere."
Another indicator of a predatory site: very fast turnaround times in their peer-review process—often periods of five to seven days. "It cannot happen that quickly if you are doing a proper peer-review," Dyrud says. Some bogus journals admit they don't review for technical content and tell authors to provide their own reviewers—an ethical no-no. Yet another flashing red light is that fees are often not posted on the sites, or authors are charged post-publication.
JoET marks the second time a publisher has used ASEE's name for seemingly illegitimate purposes. Several years ago, an online journal copied the name and look of ASEE's Advances in Engineering Education, but it apparently has since ceased operating. While more professional looking than those of some predatory journals, JoET's website has obvious error—like its listing of the University of Maryland in Glasgow, Scotland.
JoET gained entrée to the Internet through GoDaddy, the domain registrar and web hosting company. Contacted by ASEE, GoDaddy responded electronically that it "does not allow illegal content on our customer's websites. However, as a hosting provider, it is not our place to determine if the site you have mentioned is actually engaging in illegal activities." It recommended reporting the matter to the federal Internet Crime Complaint Center.
JoET lists as a production editor someone it claims is affiliated with Drexel University. That name couldn't be found on the university website. However, Drexel is the actual institutional home of JET's editor. One of the names listed for JoET's editorial board is an academic from MIT who died three years ago. Other names appear to have been taken from a real Open Access publication, the International Journal of Engineering Science, published by Elsevier. Two of those academics—Igor Sevostianov, a professor of mechanical and aerospace engineering at New Mexico State University, and Ray Ogden, a professor of mathematics at the University of Glasgow—reacted furiously when informed how their names were being used. Wrote Sevostianov in an email: "I have no idea about this JoET! Actually it is much worse than piracy . . . I certainly do not want to be involved in their dirty business."
JoET bears little resemblance to JET. ASEE's journal specializes in articles on how to improve engineering technology education through, for example, active learning, capstone projects, and curriculum development. JoET claims its aim is to "promote the theory and practice of Engineering, Technology, Implementation," as well as tech industry management. It says it publishes research in 14 areas of study, including aerospace engineering, environmental engineering, radar engineering, civil engineering, and network security. It claims to publish twice a year. Last July it published four papers: one on chemical engineering and another on business management from researchers at Iran's Islamic Azad University, and two electrical engineering papers from academics listed at several Indian schools.
'Junk Science'
Fake journals are not completely filled with fake articles, Bohannon notes. But the risk to authors who publish in poor-quality journals with no systemic review process is that "every single article published in that journal is thrown into doubt," including those of value. Dyrud and Beall consider predatory journals a threat to academic research. "It is harming science because a lot of junk science is getting published," says Beall. He views predatory journals and the problems they cause as an inevitable outcome of the Open-Access business model: "I see a lot of problems. If you have authors having to pay, that is a built-in conflict of interest because pressure mounts to publish anything." Even subscription journals often have article processing charges to cover editing and other expenses. But Beall notes that these journals risk losing subscribers if they publish flawed research.
Bohannon says the problem isn't the open-access business model but the ability of fraudulent publishers to take advantage of it. Several members of ASEE's Library Division share his view. Gold Open Access, Bohannon argues, "works beautifully when it is done with integrity." (Gold Open Access is fully open-access journal publishing.) The industry needs to work harder to protect itself, Bohannon says, although he thinks legitimate publishers take the problem of predators more seriously now than they did when he conducted his investigation.
Lars Bjornshauge, managing director of DOAJ, agrees. For example, he notes, a number of industry trade organizations recently set up a site, thinkchecksubmit.org, that advises researchers to perform due diligence and ask the right questions about any publication to which they are considering submitting papers, and offers a check list of things to watch out for. "We're saying, 'Spend five minutes to do some checking before you send your baby there,'" Bjrornshauge says. Following Bohannon's study, DOAJ put more stringent evaluation criteria in place. It makes a big effort to ensure that it doesn't list fake journals, Bjrornshauge adds. Publishers that apply to join the DOAJ site have to answer 56 questions, and he says 60 percent of applicants are rejected. "We spend a significant amount of our resources to keep those bad guys out."
Such efforts have lately received an assist from the U.S. Federal Trade Commission. Last August, the FTC filed a complaint in federal court in Nevada against OMICS Group, Inc., an India-based publisher of hundreds of online journals, alleging that the firm engaged in deceptive practices. The agency said "many articles are published with little to no peer review and numerous individuals represented to be editors have not agreed to be affiliated with the journals." OMICS also "does not tell researchers that they must pay significant publishing fees until after it has accepted an article for publication, and often will not allow researchers to withdraw their articles from submission, thereby making the research ineligible for publication in another journal," FTC says in a press release. Besides journals, OMICS organizes scientific conferences. To draw customers, the firm claims, in many instances falsely, "that various academic experts have agreed to participate." OMICS, in a court filing, called the FTC's case "baseless" and accused the agency of a "victimizing attitude."
Beall says trying to put predatory publishers out of business is a bit like whack-a-mole. When a journal gets shuttered, it "just reappears a couple of days later," using a different domain name. As of late January, JoET's website was still up and running.
By Thomas K. Grose
Thomas K. Grose is Prism's chief correspondent, based in the United Kingdom. Members of ASEE's Engineering Libraries Division can provide more information about open-access or predatory journals.
Design by Francis Igot