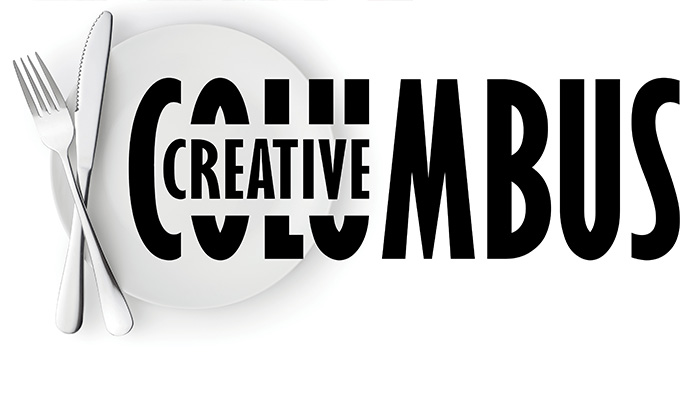 From the Ale Trail and mouth-watering desserts to a touch-everything kids' museum, art maker space, and botanical treasures, Ohio's capital gives 'local flavor' a whole new meaning. Bring an appetite.
A buckeye is a small brown nut from a tree native to Ohio. The tree is famously hard to kill and can even fight back: the nuts are mildly poisonous but said to be lucky, while the tree has a resilience and complexity that's not easy to see. This describes Ohioans so well that they adopted Buckeye as their nickname. Columbus, host of ASEE's 2017 Conference and Exposition, may look on the surface like a quiet state capital, but ask anyone who has been there and they will gush about its hidden—and not-so-hidden—gems.
Walk the Short North
In 1888, the Columbus area north of downtown but just short of the Ohio State campus (the "Short North") was decked out with gas-lamp-lit arches that guided people to dining and shopping. The name Arch City stuck even after the arches disappeared. The Short North started gaining notice again in 1984 when a surge of art galleries started hosting monthly Gallery Hop events to attract people to the area. Finally, in 2002, arches were reintroduced when the city revitalized this area. There are 17 in the new neighborhood, which is also now packed with trendy restaurants and boutique shopping, in addition to local art galleries.
Just a few blocks from the conference center is the North Market, which has existed in some form since 1876, when it was built on top of the Old North Graveyard. Now in its third building (the first burned down in 1948; the second was razed in 1995), the market draws more than a million visitors a year to its 30-plus stalls. It offers everything from farmer's-market greens, meats, and cheeses to an array of foods from all over the world, including India, Japan, and Vietnam. Here, breakfast and dessert are one. Destination Donuts spreads a mouthwatering lineup of glistening fried dough and frosting in every color of the rainbow. Jeni's Splendid Ice Creams, now a national name, originated in a small North Market stall. They serve innovative frozen flavors like Wildberry Lavender ice cream and Blackcurrant Lambic sorbet, in addition to more traditional flavors.
The Short North is not short of anything to eat. Outside the market, this stretch of High Street boasts every edible imaginable, from comfort food (try one of the 30-odd variations on grilled cheese at Melt Bar and Grilled) to the pricier Guild House, an "artisan eatery" that offers steak, seafood, and locally sourced fare.
Libations Abound
Just south of the conference center on North High Street is the Elevator Brewery and Draught Haus, a gorgeous billiard hall and (former) den of iniquity, established in 1886. The saloon's hand-carved back-bar was imported from the 1893 Chicago World's Fair—the site of ASEE's founding. It's framed by stained glass and tile mosaics and has an almost sacred air—until you add food and beer. The Elevator offers upscale saloon fare: burgers, seafood, and steaks. Try the short-rib mac and cheese for something different and decadent. In addition to the food, the Draught Haus offers 10 of its own beers on tap, including the Procrastinator Dopplebock. "It's perfect for putting off whatever you're supposed to be doing," says bartender Larry Schulman, who has been pulling taps at the Elevator for nearly a decade now.
Indeed, Columbus boasts enough craft beer to make you (almost) forget all about the conference. The Columbus Ale Trail is a collection of 28 local breweries, many along the Short North. Ask for a passport book at any participating bar and collect a stamp at each stop along the trail.
The Ale Trail's caffeinated counterpart is the Columbus Coffee Trail, a collection of 14 different local coffee shops and roasters dedicated to sustainability and craftsmanship—most located within a mile radius of the convention center. One Line Coffee, just up the street, specializes in hand-poured coffee. This coffee shop has all of its pours down to a science—literally. The shop's interior looks like a homey chemistry lab, with lots of oddly shaped brewing beakers and a wall of twisting Kyoto drip towers slowly distilling small batches of coldbrew. "Hand-pouring coffee brings out a lot of the flavor nuance, but it's also really unforgiving," says barista Harry Wardle. You have to wait for the grounds to "bloom" after wetting them, which releases trapped CO2. After that, it's all in the osmosis and just the right timing to extract the perfect flavor.
For another non-boozy buzz, Rocket Fizz Soda Pop and Candy Shop boasts hundreds of different craft sodas, ranging from traditional flavors like cream soda and ginger beer to the offbeat and sometimes alarming (ranch dressing soda, bacon soda, and "alien poop," to name a few).
Heart, Mind, and Soul
Among Columbus's most famed institutions is the 320,000 square-foot Center of Science and Industry—COSI for short. This mammoth kids' museum is a must-see for P12 educators because it takes hands-on learning to a whole new level. Their touch-everything approach is perfect for little fingers eager to explore the world—and learn something about science in the process.
"COSI saved my childhood as the biggest nerd ever in Ohio," says Andrew Evans, a National Geographic Travel author and Columbus native. "It's a very hands-on place, really tactile. I remember being exhausted by the end of the day."
While most of the exhibits are aimed at very young children, there is plenty for older kids and adults to appreciate as well. The planetarium is Ohio's largest, featuring five shows a day on its 60-foot dome. A big highlight is an outdoor lab where you can lift a car with your bare hands (and a pulley), as well as a green "home of tomorrow" designed by Ohio State faculty and students; there's also a "gadget café" where you can take machines apart and (try to) put them together again.
The Columbus Museum of Art (CMOA) is an innovative art space that has something for everyone. More than your typical stuffy exhibits, the museum holds its own as a refuge for classic and progressive art lovers alike. The gallery is split between the vintage and the contemporary. Works by masters like Picasso and Monet, Matisse and Cassatt are balanced with rotating collections by forward-thinking graphic artists, LEGO artists, and fashion designers.
Engineers and educators will appreciate CMOA's Wonder Room creative space, a place where students can tinker, build, and explore creatively. There are also engineering-heavy exhibits, such as Thomas Cole: The Artist as Architect, a series of architectural floor plans for extravagant projects, and Mel Chin's Spirit, a simple installation on the surface, but on closer look, a marvel of physics and architecture. A giant barrel balances on a rope, as the room appears to cave in under the weight (in fact, the room was specially built to create this optical illusion). Throughout the museum is an overall theme of interactivity—anyone can leave comments and questions about the works on sticky note discussion boards in every room. Written reactions, left by visitors of all different ages, often lead to conversations.
Out from Indoors
Seasoned conference-goers know just how easy it is to walk inside the conference hall and never again see the light of day. Columbus has lots of outdoor attractions if you want to step out of the fluorescent lights and into the summer sunshine.
The Scioto Mile is a 175-acre stretch of riverfront greenery connecting downtown Columbus to the Scioto River via seven different parks and a wildlife sanctuary. It features a massive interactive fountain that shoots 1,000 different jets, a public outdoor climbing wall, a performing arts stage, and meandering walking trails for the urban rambler.
The Franklin Park Conservatory and Botanical Gardens is a Victorian-style greenhouse, part of which was built in 1895, inspired by the architecture at the Chicago World's Fair (it was later expanded). Its elegant glass peaks and domes are set in a lush and sprawling park that, in itself, is wonderful to walk through. The conservatory houses seven different biomes and exhibits filled with exotic plants trailing alien-fingered leaves, waterfalls gushing into ponds teeming with giant koi, and twisting Chihuly glass. In the summer, the Pacific Island Water Garden plays host to thousands of colorful winged visitors in the annual Blooms and Butterflies exhibit. It's an all-around relaxing way to stretch your legs. Chemical engineers will appreciate the Hot Shop, an open-air glass-blowing studio in the center of the conservatory, where visitors get free lessons on the state changes of sand.
For a wholly different outdoor experience, visit the Topiary Garden in the Old Deaf School Park. While many landscapes serve as inspiration for painters, it's rare to find a landscape that was inspired by a painting. Here, visitors wander through a leafy, life-size version of Georges Seurat's Sunday on La Grande Jatte, perfectly recreated with a variety of shrubs and trees. It's a living piece of artwork that will add a touch of whimsy to your day.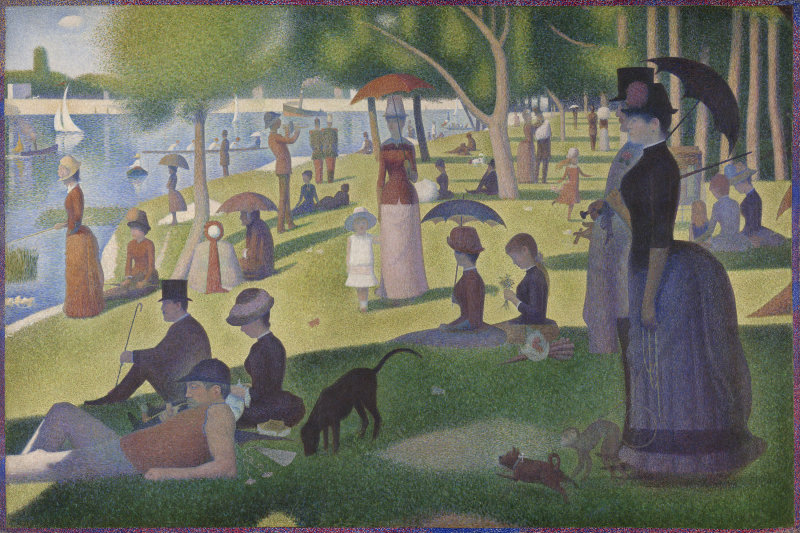 It's a little out of the way—about a 40-minute drive north—but no trip to Columbus is complete without a visit to the Columbus Zoo and Aquarium. It's been around since 1927, but Jack Hanna (best known for his many appearances on David Letterman's late-night programs) transformed the zoo into a world-class institution. Before his arrival in 1979, zoos by and large kept their animals in indoor cages with little room to roam. In fact, the zoo's famous old gorilla, Colo (who died, sadly, in January), had never seen the outdoors since her captive birth in 1954. Hanna pioneered an outdoor gorilla exhibit that marked the beginning of a change in consciousness toward both captive and wild animals through revolutionary conservation and education efforts, like the manatee rehabilitation program.
German Village is a historic neighborhood in the south of the city. It was a booming part of Ohio and haven for German immigrants beginning in 1802, a decade before Columbus was laid out as a city. It deteriorated after World War II, however, and by the 1950s had become a slum. Following registration as a national historical site in 1975, the neighborhood has completely turned around, becoming a picturesque place to stroll, eat, and shop. Most of the storefronts blend into the houses, giving it the feel of a quiet residential zone. It's best seen by foot. German Village is home to a famously sprawling book store—with 32 rooms, The Book Loft is one of the largest independent book stores in the country—and sumptuous delis like Katzinger's and The Brown Bag that draw on the German flavors of yesteryear. Winans Chocolates and Coffee offers a different kind of Buckeye—rich peanut butter balls dipped in homemade chocolate.
Buckeye Bliss
The Ohio State University is one of the greats in engineering, and a rising star in engineering education. Boasting 8,254 undergraduate students and 2,068 graduate students, the engineering school has produced such prominent engineers as Russell C. Newhouse, the inventor of the altimeter, and Charles Kettering, who developed the electrical starting motor as head of General Motors. Its Engineering Education Innovation Center became a full-fledged department in 2015.
If you're exploring the campus, check out Knowlton Hall, home of the architectural school. Designed to be a teaching tool in its own right, the hall has every facet of architecture built into it somewhere. The result is an Escher-esque building that will get you lost in person and in thought. Don't miss the rooftop garden. Elsewhere in the engineering cluster, art and science collide with a massive light sculpture of linked hexagons by renowned artist Leo Villareal in the new Chemical and Biomolecular Engineering and Chemistry (CBEC) building lobby. Across campus, the best view in the city can be found on the university library's 11th floor: a spectacular panorama of The Oval (the spidery green space connecting various parts of campus), the stadium, and the many historic buildings.
Sports Mecca
Some say that if you stand anywhere in the world and yell out the letters, "O-H!" if there is an Ohio native anywhere in hearing distance, you'll get a ringing answer, "I-O!" That's undoubtedly true on the Ohio State campus, where the Buckeye football team—and its world-class marching band—reign supreme. The stadium, "the horseshoe," is a feat of engineering that some have compared to Rome's Colosseum. Built in the early 1920's, it was the first stadium to use a U-shape double-decker design—though the U was closed up in subsequent decades rebuilt in the early aughts.
For a summertime local sport, visit Huntington Park, down the street from the convention center. The park is home to the Columbus Clippers, a Triple-A minor-league team that has won the International League West title three years running. They will be playing the Toledo Mud Hens on the Saturday and Sunday before the conference kickoff. Also playing on Sunday is the Columbus Crew SC, the city's professional soccer team. They play out of MAPFRE stadium just north of the city—the first dedicated Major League Soccer stadium in the United States.
If the conference is your reason to go to Columbus, the city itself will be cause for a return trip.
By Jennifer Pocock
Jennifer Pocock is associate editor of Prism.
Design by Michelle Bersabal